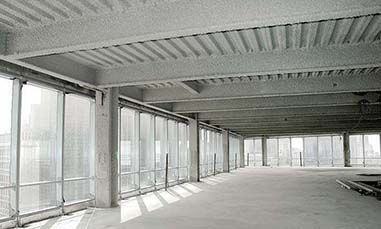 January 13, 2023 / By admin_fireproofing
Fireproofing Spray in Ontario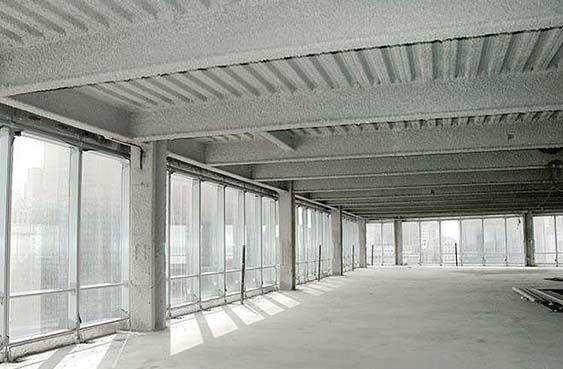 Fireproofing spray is a vital tool in Ontario for preventing fires from spreading and causing untold damage. With recent fire-related disasters in the area, safety has become a major concern for many people living and working in Ontario. Fireproofing spray in Ontario is a preventative measure that can provide additional protection against high-risk fires occurring in buildings or homes. This article will discuss the benefits of fireproofing spray, the regulations surrounding its use in Ontario, and how to go about finding it.
We provide the best fireproofing Ontario that you can rely on. We are passionate to deliver our quality fireproofing services .
Fireproofing insulation will help you to avoid devastating loss incase of extreme fire. It provides ample time in-case evacuation is needed.
Our fireproofing contractors Ontario are certified and licensed. They are the best at what they do. They are dedicated to deliver unmatched services at competitive prices.
Fireproofing Ontario helps to prevent the spread of fire and gases that are harmful throughout the building.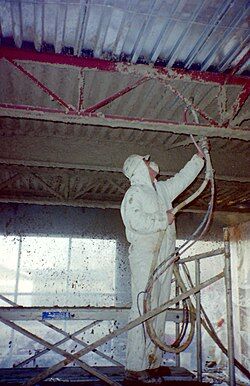 You Can Rely on Us | fireproofing insulation
No one likes to think about the possibility of a fire breakout, but when it comes to protecting your home and family, it is a worthwhile consideration. In Ontario, you can rely on numerous professional fireproofing spray services to help protect your property. Whether you are looking for residential or commercial fireproofing spray services, you can be sure that in Ontario there are comprehensive options available. With their years of experience and expertise, these professionals can offer an unbeatable level of protection from fires.
At Fire Proofing Ontario, we understand the importance of providing reliable fireproofing spray in Ontario. With over 20 years of experience in the industry, we are your number-one choice for spray foam insulation services. We offer both residential and commercial solutions to ensure that our clients receive the best quality service possible. Our team of experienced professionals uses only the highest quality materials to provide you with a fire-resistant solution that is safe, quick, and efficient.
Alexia
Project coordinator
Alexia is our project coordinator. She ensures assists our team of fireproofing contractors during their projects. She makes sure that there is no communication gap between the client and the team.
Robert
Fireproofing Contractor
Robert is our fireproofing contractor. With decades of experience and expertise in the field he can deliver excellent results. He has good leadership skills and can efficiently leads the team towards operational excellence.
Mark
Field Coordinator
Mark is our field coordinator. He accompanies the team during inspections as well as on the main projects. He ensures and assists or fireproofing contractors for smooth operations.
At Fire Proofing Ontario Canada, we are proud to provide the highest quality fireproofing and fire safety services for all types of projects. We understand how important it is to ensure the utmost protection from fire hazards, and that's why we strive to go above and beyond our clients' expectations. Whether you're looking for residential or commercial fireproofing spray in Ontario or anywhere else in Canada, you can trust our team of experts to provide superior service.
Our capability / Choose us
Spray foam is applied with specialized equipment that mixes two different chemicals together at the same time and sprays them out of a nozzle onto the surface being treated. The material expands on contact with air and hardens into a dense, durable foam within seconds. It can be used on both interior and exterior surfaces including walls, attics, basements and crawlspaces to create an effective protective barrier between your building materials and any potential danger posed by fire or weather damage.
At Fire Proofing Ontario, we recognize the critical importance of properly fireproofing structures in Ontario and the Greater Ontario Area. Our team of knowledgeable professionals are equipped with the necessary skills to carry out this task to the highest standards. We provide exceptional fireproofing spray services in and around Ontario to ensure that your project is completed on time, within budget, and meeting all safety requirements.
Fireproofing sprays in Ontario are a useful tool to protect your property from fire damage. With the high costs of repairs and replacement due to fires, it is important to take preventative measures. Fireproofing spray provides an effective solution for protecting your home or business against potential fires.
The application of fireproofing spray in Ontario can help improve the appearance of your property while still providing protection.
About company
/About us
From decades we are delivering our fireproofing insulation services. You can rely on our services that the job will be done effectively and efficiently.